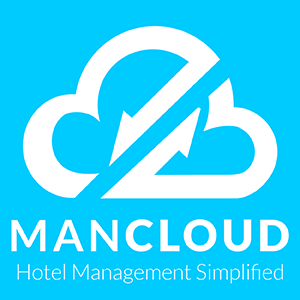 ManCloud Online Hotel Software (Property management system, Channel manager, Booking engine, POS)
ManCloud is an all-in-one hotel software solution that allows you to increase (online) revenue, streamline your hotel operations and save time. A single point of control with a 2way connection to your own website and all major booking websites like Booking.com, Expedia or Hostelworld.
ManCloud Property Management system
ManCloud PMS is a browser-based frontdesk solution created for small to medium sized hotels, hostels, chains and serviced apartments. It's web-based so available anytime on any device with an internet connection. ManCloud PMS offers you all the tools you need to swiftly process a reservation from A to Z.
● Quick and flexible invoicing : split bills in all directions, add extra's or POS charges
● Fast check in/out : a simplified registration process, print arrival and departure lists
● Automated emails and offers : send customized emails or offers in different languages.
● Split, extend, shorten or drag and drop your reservations to another room
● Yielding tools : change prices or online inventory, close or open for sale and have rate parity on all connected channels
● Housekeeping management : the housekeeping report shows all movements, special requests or extra's
● Agenda: register events, create tasks and keep track of the employee scheduling
● Address book : store all your contacts and register personal preferences
● Comprehensive reports and statistics: Real time statistics on revenue, guests, vat, city tax, channels, etc
All information is centralized and presented in a clear and intuitive way. Thanks to the userfriendly approach you don't need a specialized hotel management education to work with the system, resulting in less training time. ManCloud PMS helps you to stay in control, any time, any place.
Channel Management
ManCloud offers an integrated PCI compliant channel manager that allows you to connect to all your favorite booking channels and maximize your online visibility. Alternatively you can connect one of the partner channel managers. Distribute and update your rates and availability in real time without fear of overbookings. Madetomeasure to adapt to every kind of establishment, from a small b&b to large hotel chains, ManCloud's channel manager allows you to connect with more than 110 websites among our partners.
Booking Engine
Offer (commission free) reservations through your own website without the bookng engine. Easy to install, the booking engine offers website visitors the ability to check availability and book rooms. The booking engine is completely customizable, responsive and compatible with all internet browsers in order to increase conversion and income.
POS
ManCloud exclusively sells and integrates with Lightspeed POS. Key-features:
● Interface is ready for the Blackbox
● Consolidated revenue reports (POS+HOTEL)
● Export all revenue to accounting software (POS+HOTEL)
● Reassign tickets after transferring to wrong room
● Hotel guests are visible in Lightspeed (name and room number)
Please reach out to the integration partner for plans and pricing.
Kategorie:
Produkt:

Restaurant